New Product Launch Within the Cable Ladder Range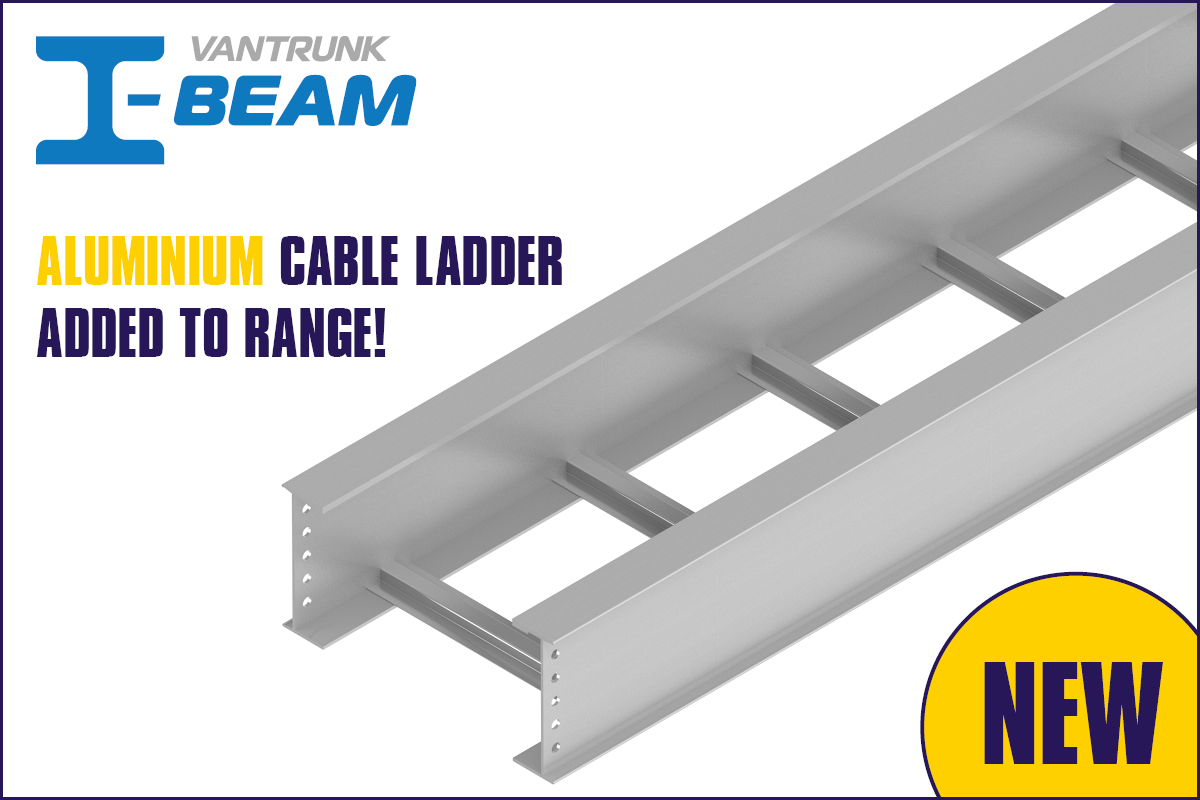 The best just got better – Leading cable management specialists, Vantrunk, launches new product range.
Vantrunk is the globally renowned manufacturer of engineered cable management products and associated support systems, which are suitable for installation in the most extreme of environments.
Vantrunk's new product range, I-Beam aluminium Cable Ladder, builds on their experience of supplying specialised, galvanised structural steel and stainless-steel cable management and support systems to the Global Energy, Oil and Gas and Heavy Engineering sectors for over 50 years.
Focusing attention on the 3 key areas in which Vantrunk products excel; speed, strength and environment, the I-Beam Cable Ladder range is engineered for high strength and long span applications and is designed to be quickly installed with ease.
The I-Beam Cable Ladder range's aluminium composition offers a lighter weight option, which can result in weight savings of up to 50% when compared to steel alternatives, making installation easier and faster. The I-shape profile offers extreme strength and resistance to bending while the aluminium finish provides good corrosion resistance and is maintenance free, even in the harshest of environments.
Alan Campbell, Group Projects Director at Vantrunk comments:
"The Speedway® Cable Ladder has been a hugely popular range for us, it made sense to include an aluminium option within the ladder range. Adding the I-Beam Cable Ladder into our product offering provides our customers with greater flexibility, by taking advantage of the light weight, high strength properties of aluminium, when choosing the best cable management system for their project."
The I-Beam Cable Ladder range features an extensive range of fittings, couplers and accessories.
Email sales@vantrunk.co.uk to find out more about the I-Beam Cable Ladder range.