REF: AR
Speedway Articulated Risers
Intended to be locked into place after installation, the Speedway Articulated Riser is not designed to allow for relative movement between adjacent cable runs.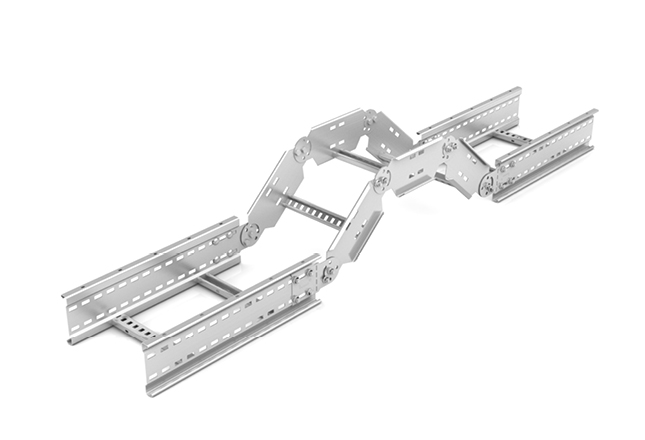 Product Highlights
Universal application

There is no requirement to select either inside or outside risers and any number of middle sections can be added to achieve very large radii and allow support along an undulating cable route.

Flexibility

As well as inside risers or outside risers, Articulated Risers can also be used to form a bridge, an 'S' bend, or an offset to suit installation routing challenges on site.